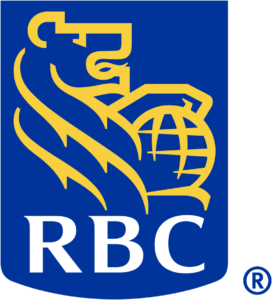 The RBC Black Diamond Ball Workshops eXperience
Our goal is to provide opportunities, leadership, and mentorship with our complimentary events and programs throughout February's Black History Month, emphasizing diversity and inclusion in the creative arts. With a specific focus on showcasing performers, the arts, entrepreneurship and community development, the workshops will be accessible to community members to attend.
This is the fourth annual RBC Black Diamond Ball workshop series. This initiative started in 2020 during the pandemic to assist artists who were struggling due to the cancellation of entertainment activities.
For two years during the pandemic, the Black Diamond Ball continued in an online and televised version to support artists and give them the exposure they so desperately needed during this time. Our workshops were well attended, with high-level industry players offering advice, guidance, and practical tools to elevate their careers once the pandemic was over as well as to stay motivated during the lockdowns. The interactive workshops allowed participants to ask questions, network with other participants and build a community of contacts.
In 2023, we launched the workshops in person at Sherway Gardens in Etobicoke at the RBC eXperience space. We also rotated several Black vendors in the space throughout the month. Two of the workshops were music-focused with an international high-level executive presenting a master class in global marketing and exposure.
We give participants a well-rounded workshop experience that focuses on music, finance, real estate, health and more.
Workshops may include

Artist development and Marketing

Breaking into the Global Market

Mortgages and Financing

Investment Properties

Mental Health Self-Care

Small Business

Artist Master Class
Our workshops have proven to have the following outcomes: networking opportunities among artists and industry experts; turnout of approximately 50-75 participants per workshop; fostering artist community; artist exposure to new audiences; insight and knowledge of the music business and ongoing relationships locally and internationally after the workshops.
The 2024 program coming soon
This workshop is designed to equip singers, artists, and all around entertainers with the knowledge and skills on both how to, and what to prepare before, during and after a gig. In this workshop we discuss vocal techniques singers use to develop and master their vocal skill, tools for artists to perfect their song writing, performance skill and ability to connect with their audience. By the end of this workshop, you will have learned more on how to become an all-around unforgettable performer leaving your audience always wanting more.
Hosts:  Jermaine Jones & Andrae Ennis
Join platinum-selling singer, songwriter, performer, international recording artist, multiple Juno Award winner and celebrated musical theatre and television actress; Jully Black and Multi Platinum #1Billboard Music Producer; Derek Brin in this Master Workshop that will teach you the ins and outs of the music industry. Learn about the business of music and learn tools every artist needs to be successful.
With unprecedented times come unprecedented opportunities. If you are thinking of starting a business make sure you join this workshop that covers the major elements of creating a business plan and what is more important than ever before, how to get it online. You will have an opportunity to hear and connect directly with RBC experts on this important topic for all aspiring entrepreneurs.
RBC Presenters: Chinyere Eni-McLean, Vice President Commercial Financial Services and Tyson Jones, Director, Financial Advisory Services
Black Designers Connect
This workshop is a showcase of BIPOC Designers and what it brings to the community. Take this rare opportunity to see the future of the BIPOC community designers. If you are a BIPOC designer, please join this encouraging panel to get tips on how you can succeed.
Host: Dr Dori Tenstall, Dean at OCAD University
Guest Panel: Tafui McLean & Duane Jones
Small business owners have so many things to navigate in today's complex world. On top of thinking through your strategy, your operations, and how to stay energized throughout the ups and down, accessing financing can seem daunting. Let RBC experts share with you the in's and out's of the Canada Small Business Financing Program with an opportunity for direct Q&A.
RBC Presenters: Gareth DaSilva, Regional Manager, Business Banking and Denton Dewar, Business Account Manager
Your Brand Matters - Youth Leadership Masterclass
RBC Presenter: Sam Effah, RBC Olympian
In today's competitive job market it is more important than ever to differentiate yourself. In this interactive workshop led by RBC Olympian and Canada's Amazing Race, Sam Effah, you will learn: the art of being an effective leader, the tipping factor that makes you standout, how to leverage role modeling and the unfiltered role of BIPOC leaders.
Networking is one of the most powerful tools and resources that can be used for career or business development and success. 80% of jobs are found through networking. A good network can provide job leads, possibilities for advancement and opportunities for personal improvement. If you hope to grow your career or business and increase your chances of success, you need to understand the importance of networking virtually and in-person. In this workshop, we define networking, discuss how it can help you advance your business or career and offer tips for networking effectively.
Host: Warren Salmon
Guests: Tamara Hendricks & Jackie Clarke
Thank you to our additional supporters of this workshop series.